December 8th, 2013 |
No Comments »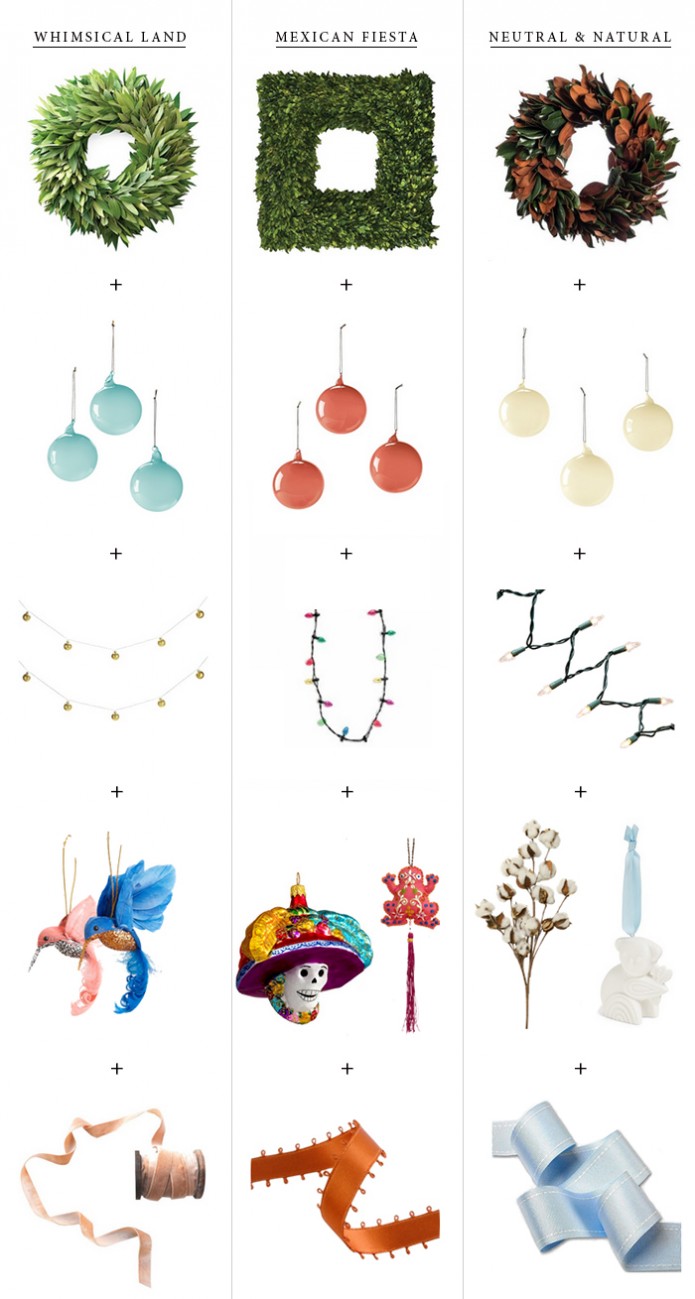 Hi, it's Gabrielle from Savvy Home here to give you a few tips on holiday decorating. Decorating our home for the holidays can sometimes be a challenge. We often inherit a mish-mash of tree decorations and keeping everything coherent can be overwhelming, but there are a few tricks to help you guide your holiday decorating. Here are my 6 steps to a fool proof Christmas decor!
First, choose a theme that can help guide your decorating choices. Do you want your tree to be whimsical or natural? Maybe you want something fun and different like a Mexican fiesta theme.
Choose your wreath. I like to choose a plain wreath that I can either leave as is or decorate as I wish. My favorite types of wreaths are bay leaf, boxwood and magnolia. You can also buy spare branches or garlands of the same variety and use them to decorate the mantel or to use as part of your centerpiece.
Then, choose a dominant color. This will help guide all your future decisions. Purchase simple globe ornaments for the tree in that color in large quantities so give your tree a sense of coherence.
Choose your christmas lights: do you want to go classic white? Colorful? Glittery?
Once you have all those elements in place, choosing ornaments will be easier because you will be guided by your theme and color scheme.
Finally choose your ribbon. Go with velvet, satin or grosgrain and buy it in large quantities. You'll need to have enough to decorate the tree and wrap presents!
Whimsical Land: Bay Leaf Wreath | Glacier Glass Globes | Gold String Lights | Hummingbird Ornaments | French Velvet Champagne Ribbon
Mexican Fiesta: Boxwood Wreath | Mandarin Glass Globes | Multi Twinkling Light Set | Katrina Ornament | Mythological Ornament | Copper Satin Picot Edge Ribbon
Neutral & Natural: Magnolia Wreath | Fog Glass Globes | Wonderland Christmas Lights | Cotton Stem | Jonathan Adler Koala Ornament | Light Blue Stitched Grosgrain Ribbon
Twitter | Facebook | Pinterest | Instagram