Tuesday, December 4th, 2012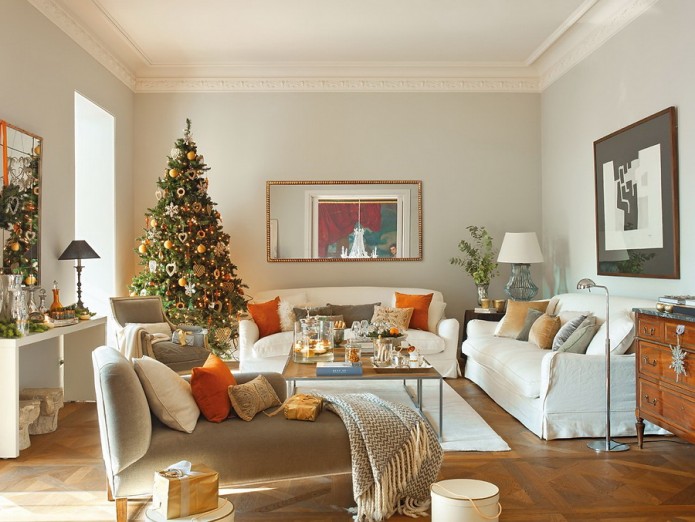 Although Hermès is French… this house in Spain has got the iconic brand's colour palette down to the T. It does not take much to transform a bright an airy decor and create a lush and moody atmosphere when the holidays roll around.
It took here what seems like a few burnt orange decorative pillows, a throw or two for good measure, five or six yards of silk ribbon, and a slew of boxwood and evergreen wreaths scattered in unexpected places to create a festive decor. And of course… a natural tree!
source: El Mueble