Thursday, April 30th, 2015
Je suis une consommatrice vorace de tout ce qui est blogue et magazines sur le web! Quand je ne fais pas de déco dans la "vraie vie", j'en consomme avidement jusqu'à des heures parfois déraisonnables (selon les dires de mon chéri). Et bien, je vous dresse aujourd'hui la liste de mes 15 blogues – 16 avec le mien!! – et magazines déco préférés. La liste n'a vraiment pas été facile à faire puisque mes amours changent au gré des saisons et de mes quêtes d'inspiration, mais il y a tout de même plusieurs incontournables à ma liste de Bloglovin'.
Québec:
On est gâté de superbes blogues entièrement québécois!
Cottage par Buk & Nola: C'est le blogue d'inspiration des charmantes propriétaires de la boutique Buk & Nola de l'avenue Laurier. Ici, elles se lâchent loose et écrivent sur leurs coups de coeur, leurs rénos et leurs trouvailles. Le ton est convivial et attachant… comme Laurence & Caroline!
Savvy Home: Écrit par la fabuleuse Gabrielle Savoie, Savvy Home donne envie de mer et de soleil avec son look "coastal". Une section shopping est aussi un must à visiter.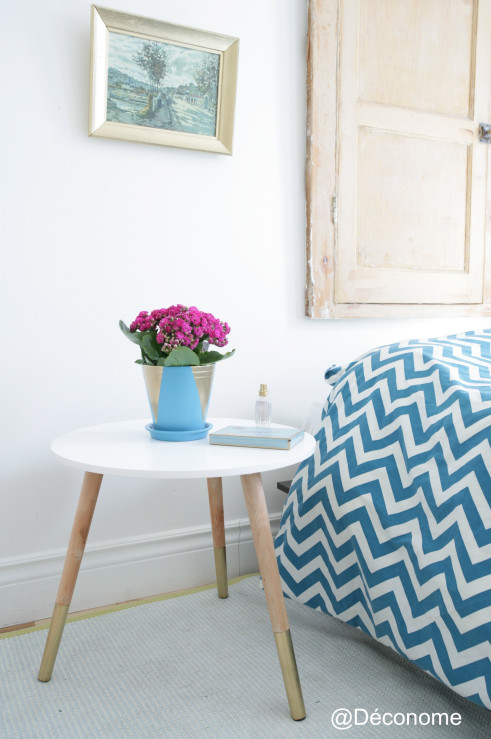 Déconome: Quand déco + économe se rencontre on obtient le blogue de Stéphanie, une française maintenant bien québécoise, qui est une source intarissable de bons plans pour réaliser des projets à petits prix. Voyez par exemple ce billet proposant 3 idées à réaliser avec du spray doré.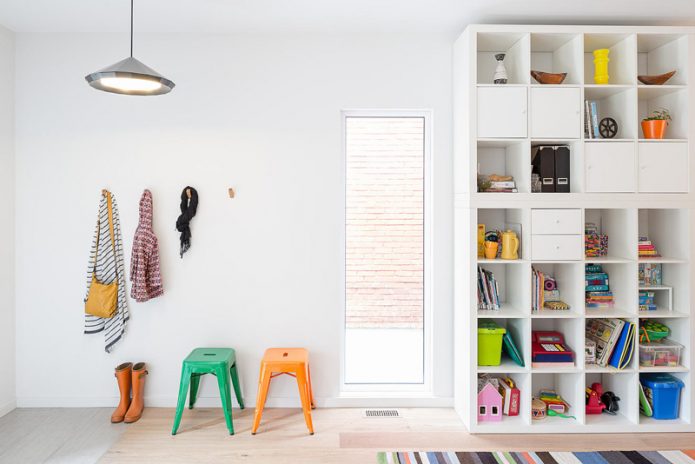 Lake Jane: Le blogue personnel et inspirant de Marie-Ève Best, Lake Jane est un voyage au coeur de sa vie de famille, ses voyages et ses trips de bouffe. Je m'y régale à chaque fois.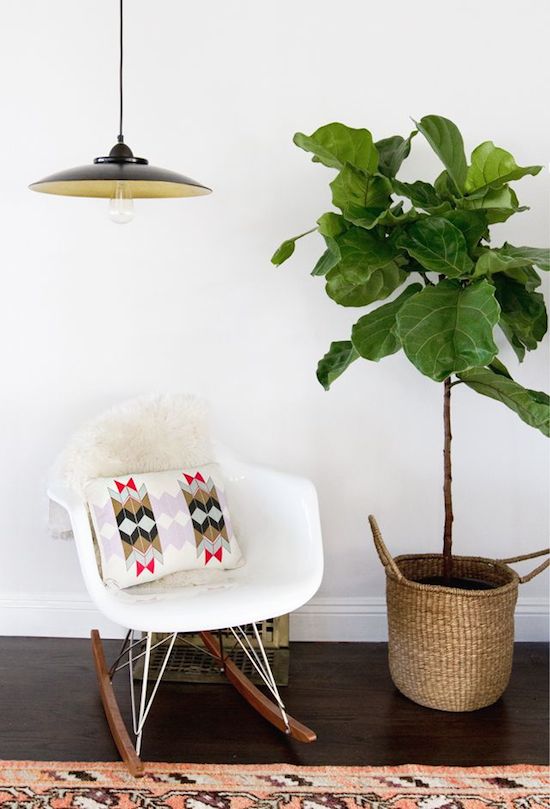 À la Mode Montréal: Julia a créé un blogue vraiment "lifestyle" regroupant tous les intérêts de la vie montréalaise soit: la déco, la bouffe, les restos, la mode, la beauté et les voyages. Visitez aussi sa boutique en ligne qui recèle de produits originaux et exotiques. Bon, je vais me faire une petite plug maintenant et aussi inclure mon propre blogue, celui de Damask & Dentelle, qui depuis 2008, vous fait découvrir de bonnes adresses, vous inspire et vous donne envie de bricoler. Il y a aussi les moments où je vous parle de ma maison, mais aussi de ma marmaille, dont je suis tellement fière (et un peu gaga il faut dire!)
International:
Bon ici la liste était vraiment très très longue. Je ne sais vraiment pas comment j'ai pu la limiter à seulement 7 noms. Le monde entier regorge de sources d'inspirations, selon les styles de chacun, mais disons que je vous en propose quelques uns qui me font vibrer moi.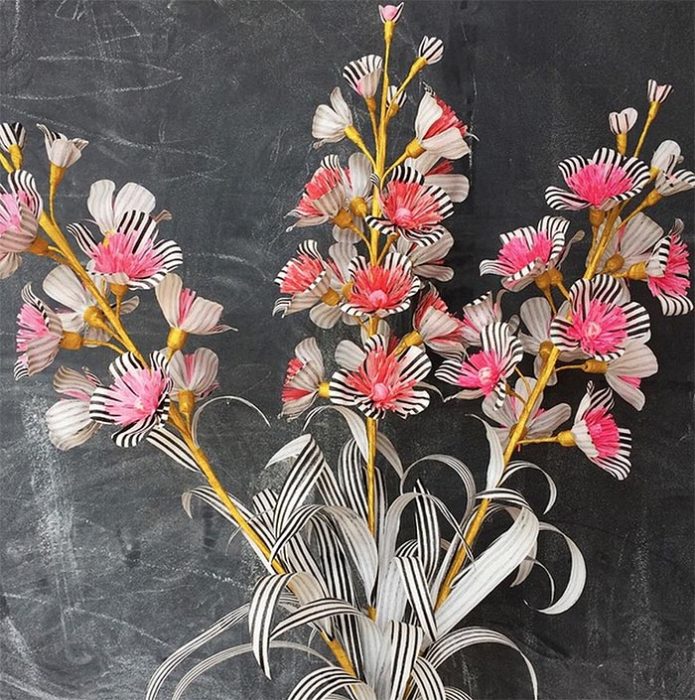 Design*Sponge: Un incontournable! Un énorme blogue d'inspiration, rempli de contenu original et unique, avec beaucoup de DIY, des conseils sur comment bloguer. Le look du blogue est éclectique, comme le sont les maisons que D*S visite. En plus, Grace Bonney, est un amour de coccinelle! J'ai eu le plaisir de la rencontrer lors d'une formation à Brooklyn l'été dernier. (Je fais ma fraiche, je sais!)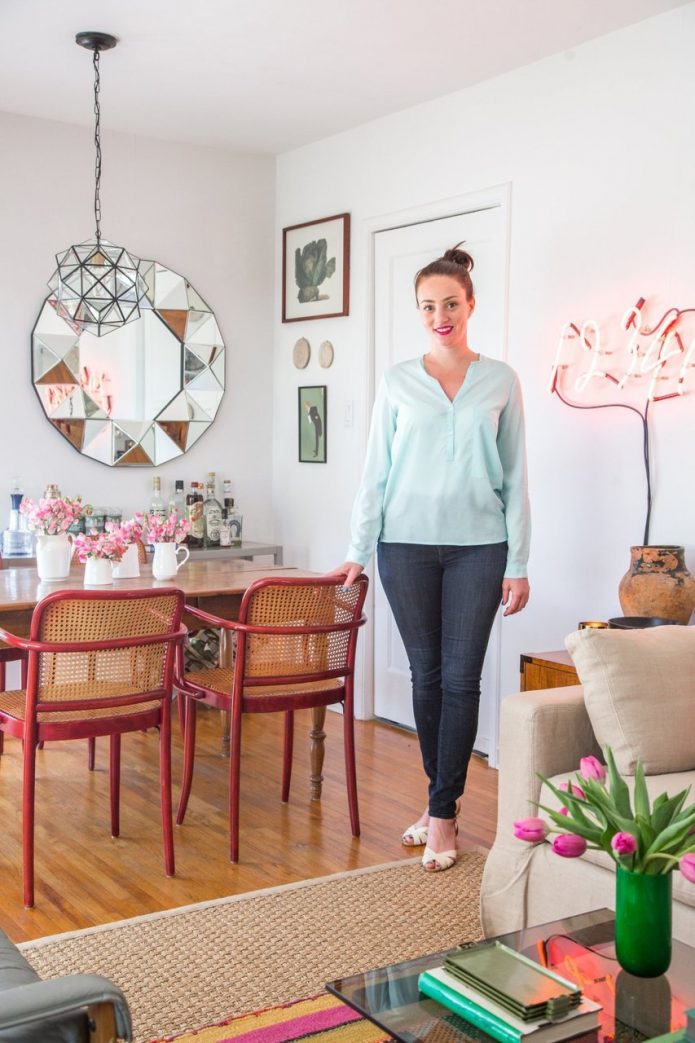 Apartment Therapy: Ce blogue américain est une multinationale! Non sérieusement, ce qui a débuté comme étant un blogue pour aider les gens en appartement à décorer leurs petits espaces est devenu une entreprise avec plusieurs sous-blogues, des concours nationaux, des collaborations… bref de tout! Malgré tout, j'aime encore visiter ce blogue rempli de décors inspirants et tous avec une personnalité très marquée.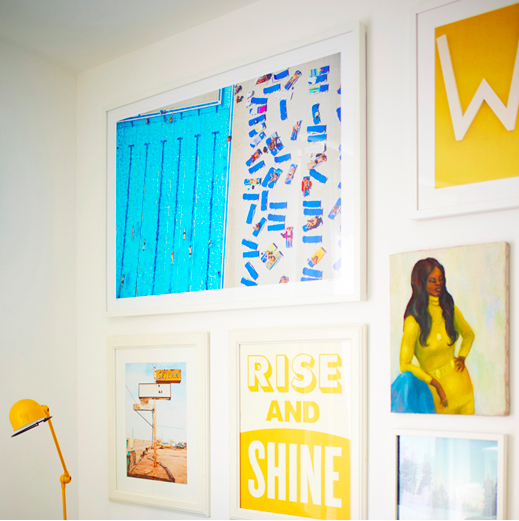 Bright Bazaar: Ce blogue très British célèbre la couleur! Écrit par la plume virtuelle d'un jeune homme tout aussi coloré que son contenu on découvre des inspirations & des destinations qui nous font voir autre chose que du gris… et encore du gris! En plus vous pouvez acheter son livre!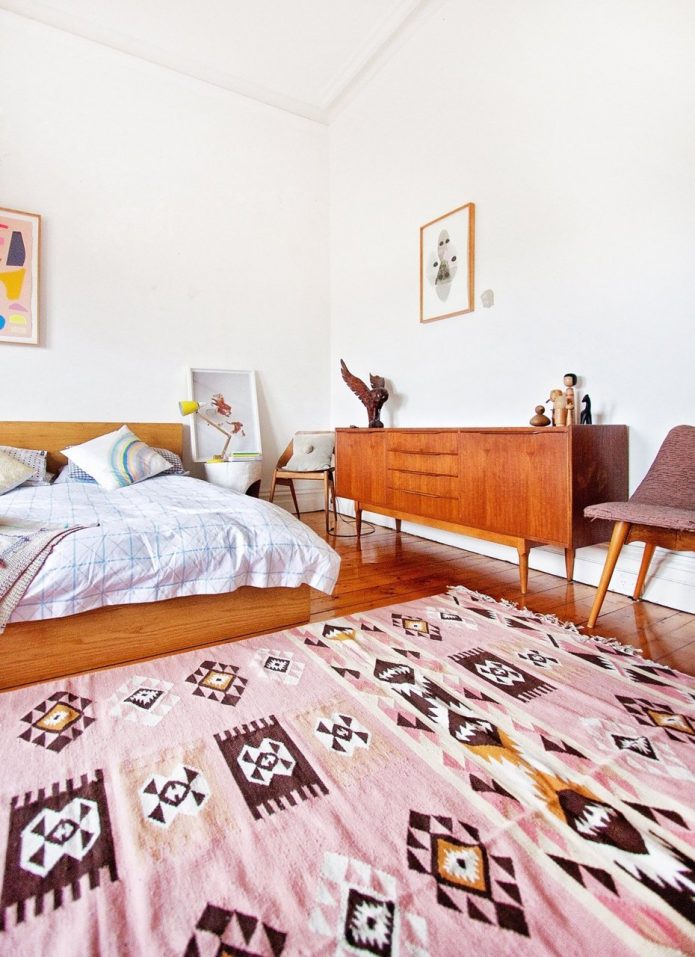 The Style Files: Un blogue d'Amsterdam, The Style Files est pour moi un vent d'air frais en fait de déco bohémienne mais aussi très influencée par le design scandinave des années '50 et '60. J'aime le look épuré de celui-ci, les billets remplis d'images mais courts en texte, et la fréquence à laquelle du nouveau contenu est publié.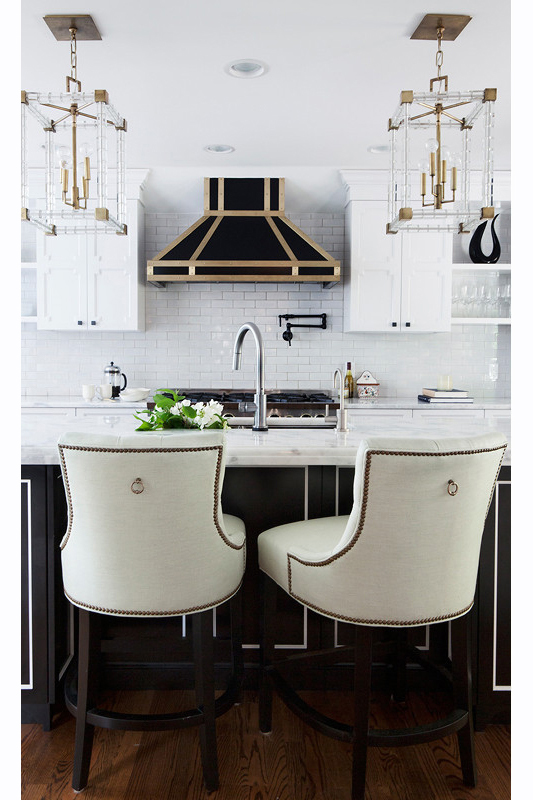 Design Manifest: Naomi Stein est designer dans la vie et partage sur son blogue les rénovations qu'elle fait pour ses clients et sur sa propre maison.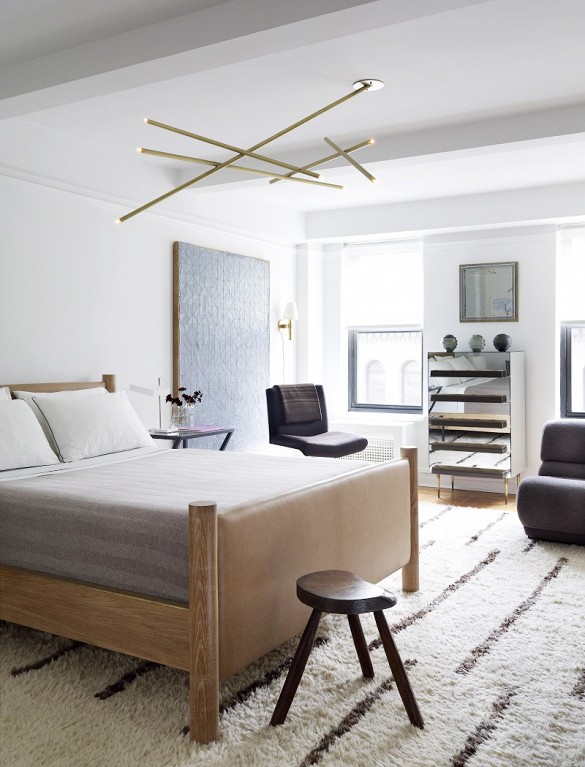 Domaine Home: Ici, je me perd pendant des heures à cliquer d'un billet à un autre tellement l'offre de contenu y est vaste!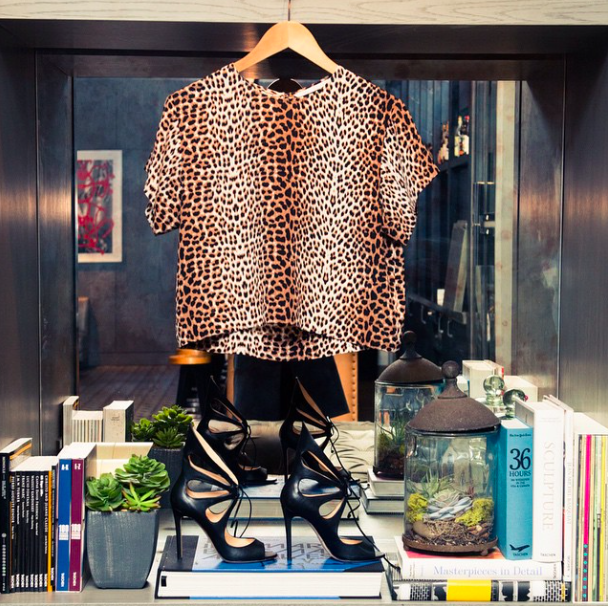 The Coveteur: Je trippe sur ce blogue qui allie mon amour de la mode et de la déco! La beauté de ce que Stephanie, Jake & Erin ont créée est qu'ils prennent les vêtements des "tastemakers" à qui ils rendent visite et ils décorent avec! Les chaussures Louboutin dans une bibliothèque ou un sac Hermès dans le frigo, c'est le genre de truc à quoi on peut s'attendre ici. Rafraichissant!
Magazines web:
Une autre dépendance dont je n'arrive pas à me débarrasser (bon je n'essaie pas fort fort non plus remarquez bien), c'est celle que j'ai de lire les magazines web. Ce qui a de fantastique avec ceux-ci c'est que leur contenu est interactif nous permettant ainsi de cliquer sur une vidéo à même un article ou de magasiner les items proposés dans celui-ci en un clic de souris.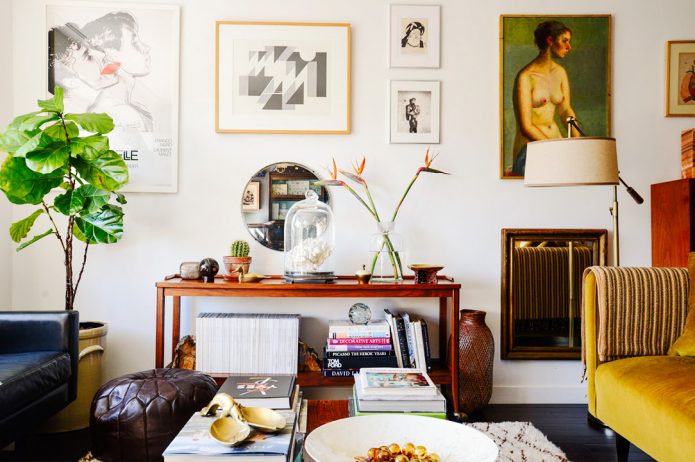 Lonny: Lancé en 2009 et publié mensuellement, Lonny propose un style contemporain et actuel avec des articles couvrant tous les sujets Lifestyle qui font le palmarès des tendances.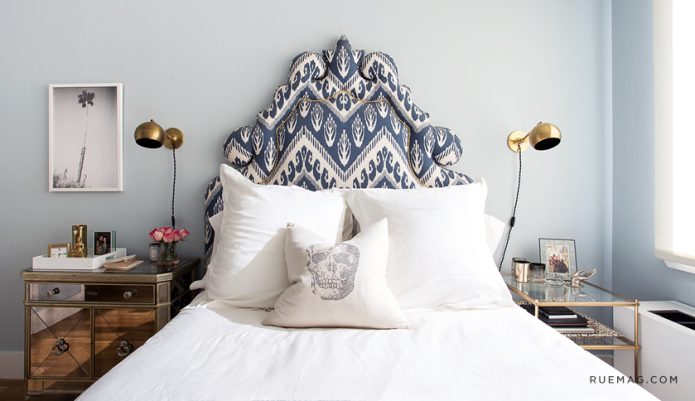 Rue: J'aime beaucoup beaucoup Rue Mag! Le look est un peu plus croquant que Lonny, moins conventionnel et surtout les articles et les chroniques sont plus axées vers la vie urbaine.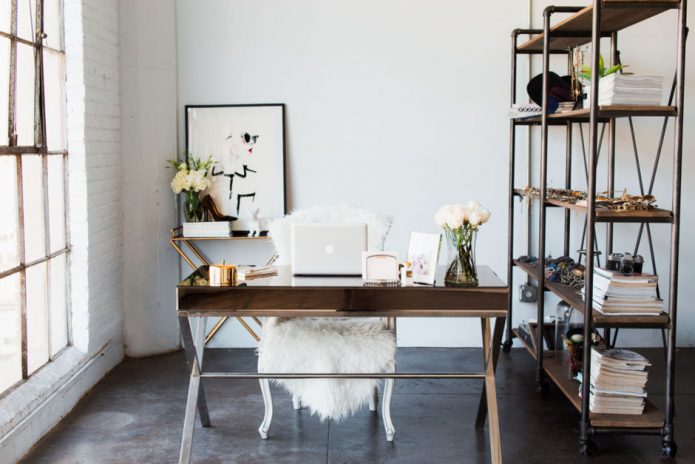 Domino: Le magazine Domino a vu le jour en 2005 pour ensuite disparaitre des tablettes en 2009 à mon plus grand désespoir! Ce magazine dit "niche" venait vraiment répondre à un segment déco du marché qui n'avait été exploité par personne d'autre: celui des décors un peu imparfaits, des apparts New Yorkais exiguës mais remplis de personnalité et de trouvailles déco originales et sorties des magasins à grandes surfaces. À la demande générale, le magazine est revenu en 2013, sous forme papier (aux trimestres) et aussi en format web. Le concept a changé, la formule est plus commerciale, mais il reste qu'une partie de l'âme du Domino original est resté et c'est quand même chouette de le retrouver.
Sources: Homelife | SavvyHome | Desire to Inspire | Smitten Studio | Design*Sponge | Apartment Therapy |Bright Bazaar | Apartment Therapy | Design Manifest | Ferrer | Lonny | Rue Mag | Domino