We got married on the infamous 7.7.07 – us and thousands of other couples – on a sultry & muggy Montréal day at the Ritz Carlton in front of a small gathering (of 60) of our family and closest friends… and it was perfectly imperfect!
The florist delivered the flowers the night before and they were put in the fridge, where my bouquet froze as it was placed on the top shelf. During the reception, the chocolate fountain went nuts and sprayed chocolate all over the table and flowers around it.
That being said, our day was memorable and to this day remains one that I cherish dearly. Still, there is a small part of me that wishes that we had gotten married on an island, our feet buried in the sand and our hair tousled by the sea air.
'Tis the seas on to get hitched! So if saying: "I do" is on your to do list this summer, let these beach wedding inspiration be an inspiration but let me also send you love and kisses on what promises to be a day to be remembered.
xox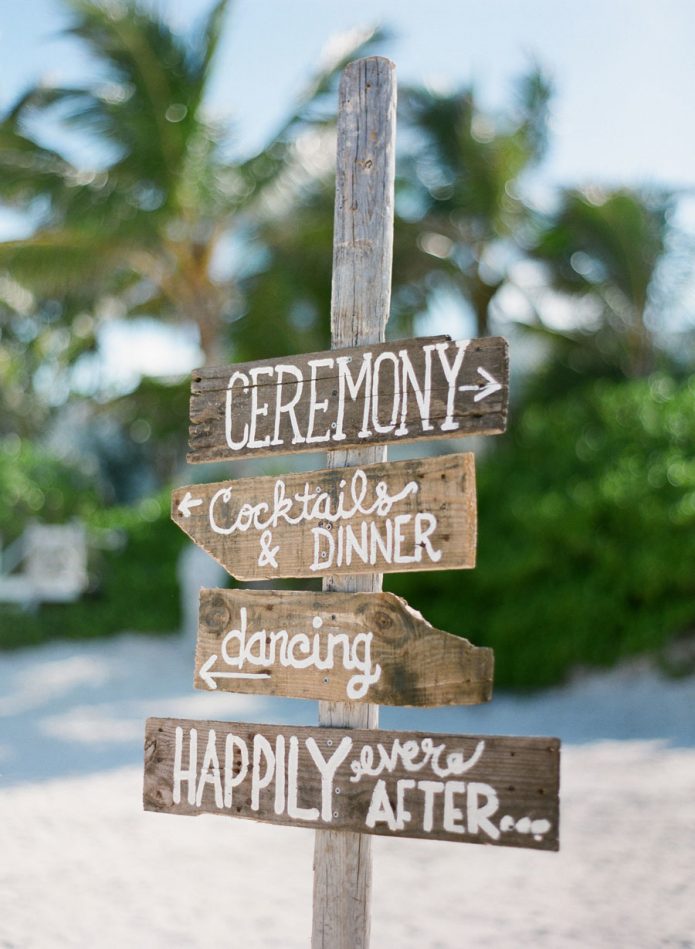 Photographer: KT Merry, source: Style Me Pretty