Monday, November 26th, 2012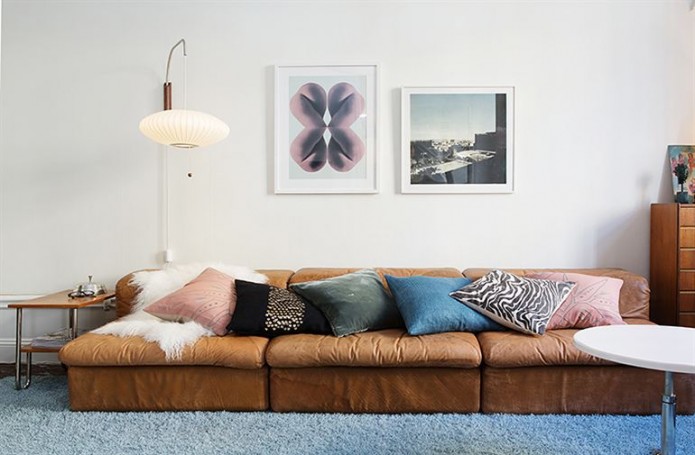 There is something terribly vintage, laid back and pulled together about this Swedish home. Maybe it is the triptych of George Nelson Ball pendant lights over the table, or the mismatched collection of chairs surrounding it but the effect is lovely.  The juxtaposition of vintage and new, the richness of the materials (read teak galore) and the warm prints used throughout are what appealed to most about this home.
Notice also another one of my personal cardinal rules in terms of the rooms being punctuated by black accents as if to give certain objects or architectural features more presence and hence help define the spaces even better.
Is this home too "pale" for you or does it strike just the right balance?
xox
v.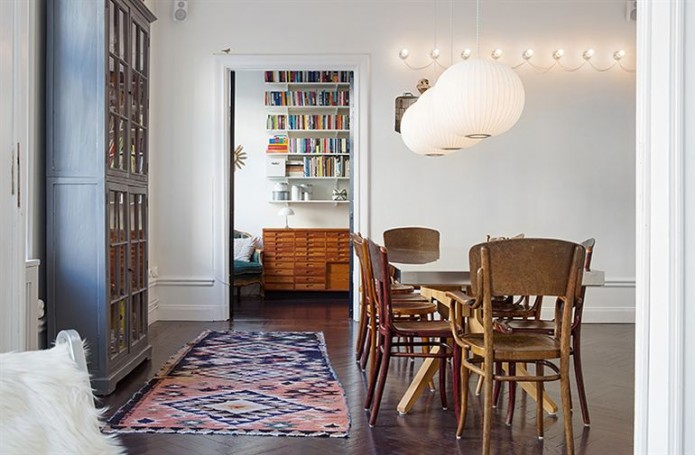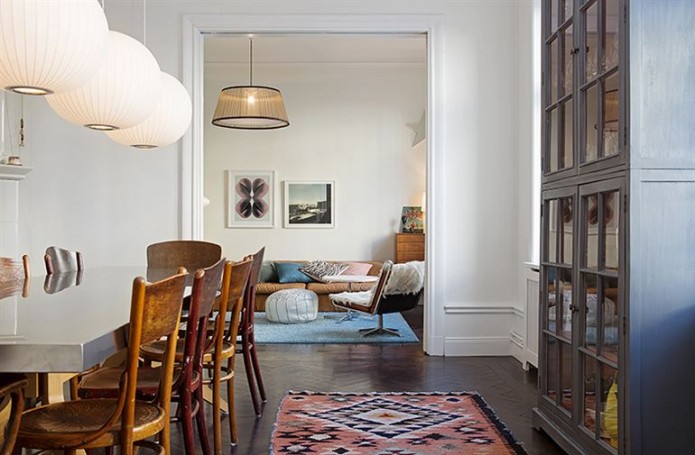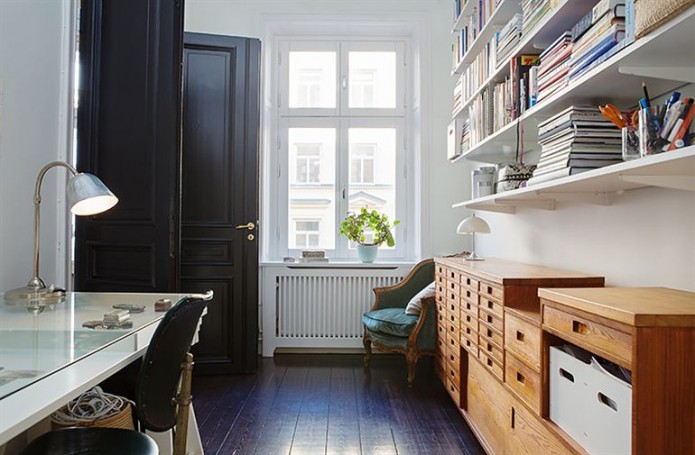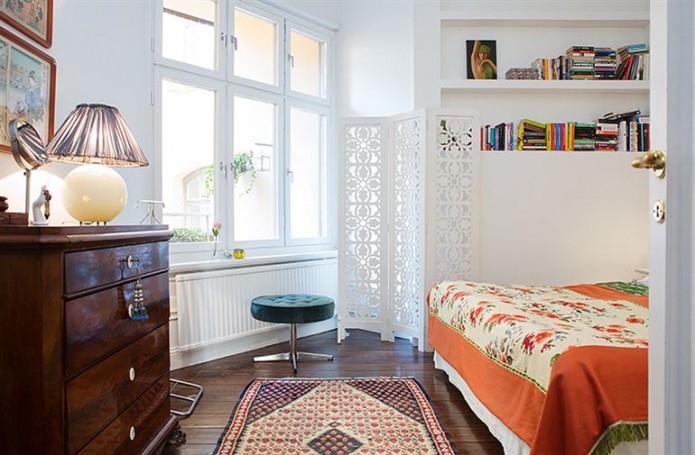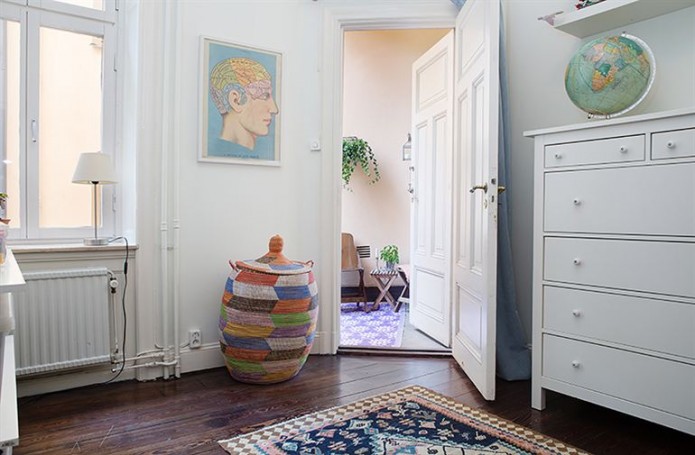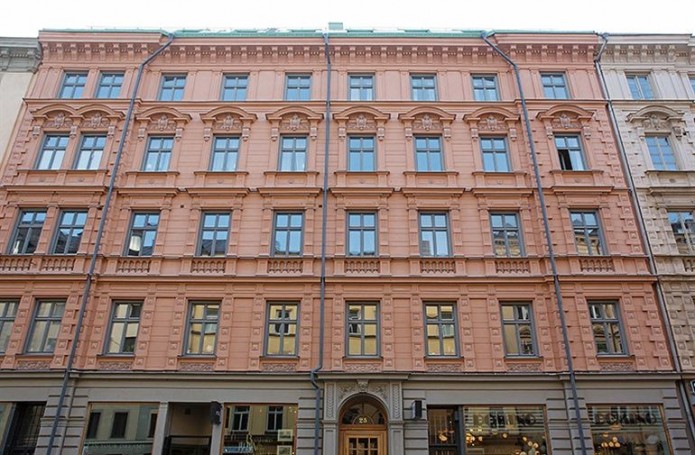 source: Skandia Mäklarna