Monday, May 6th, 2013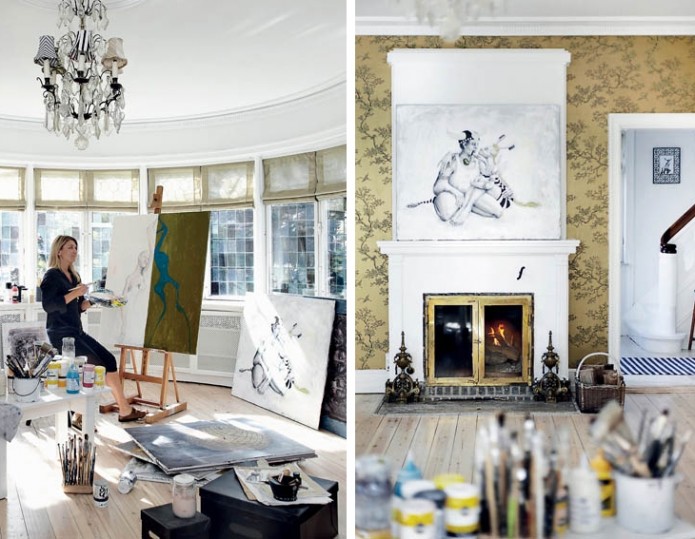 Now if I ever wanted to become a full fledge artist (not that I possess that kind of talent anyway, but hey it's ok to dream), I would love to live and work in a home like this one.The light makes the home's features come alive in the most subtle ways.  Antique crystal chandeliers and ornate mouldings adorn the otherwise sparse and ecclectic furnishings. Mid century classics, antiques and contemporary pieces mix well and give all the room necessay for the paintings to make a statement in every room. I also love the mix of the massive rose wood table with the Chippendale style bamboo chairs, reminescent of a chic hotel wedding.
Can painting talent be harvested you think, when the promise of living in such a house is the motivating agent? Hummm, let's find out. Paintbrushes, where are you paint brushes?
xoxo
v.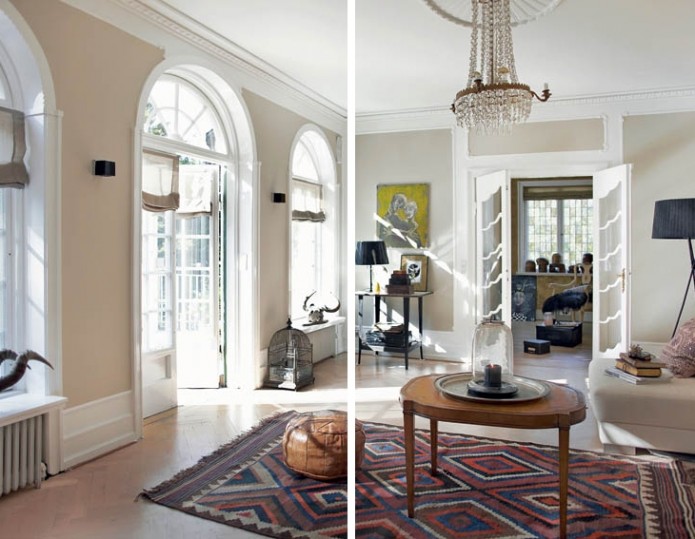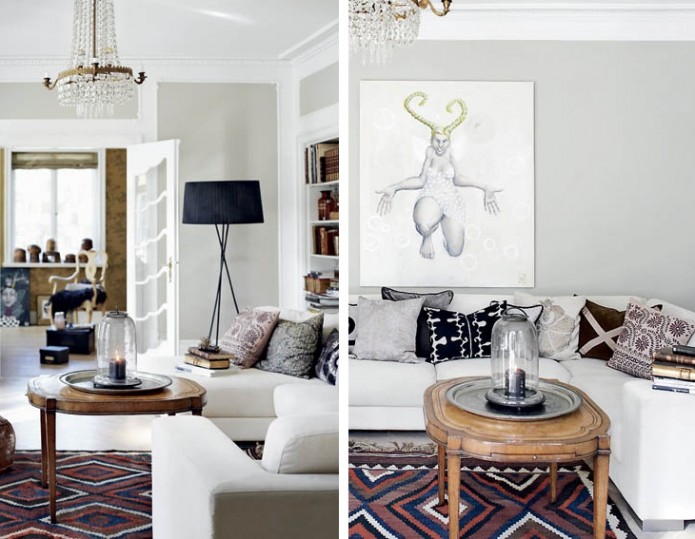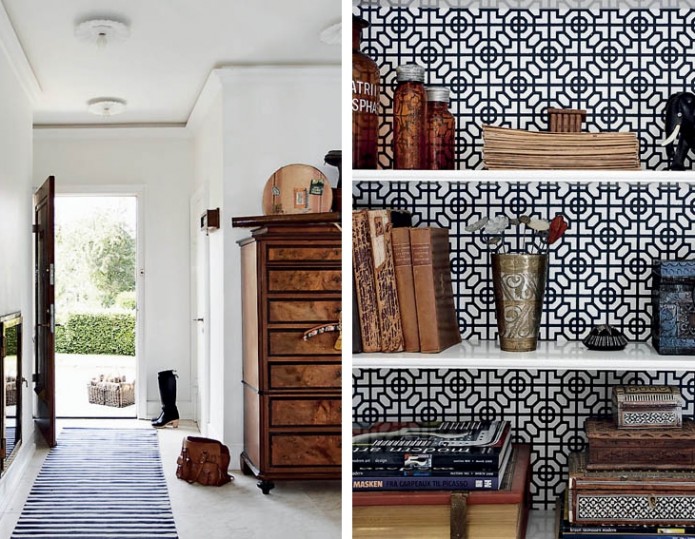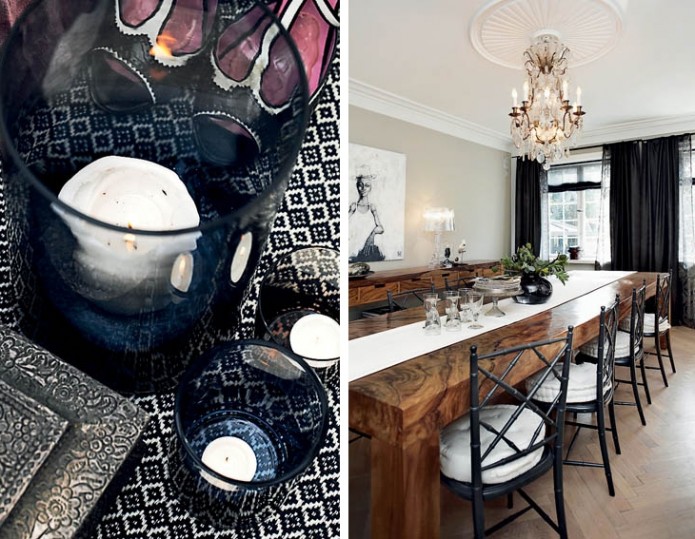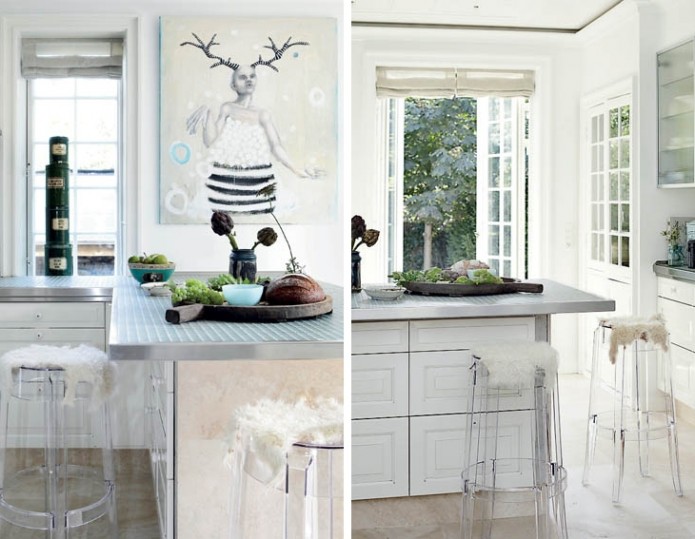 source: Femina Danemark