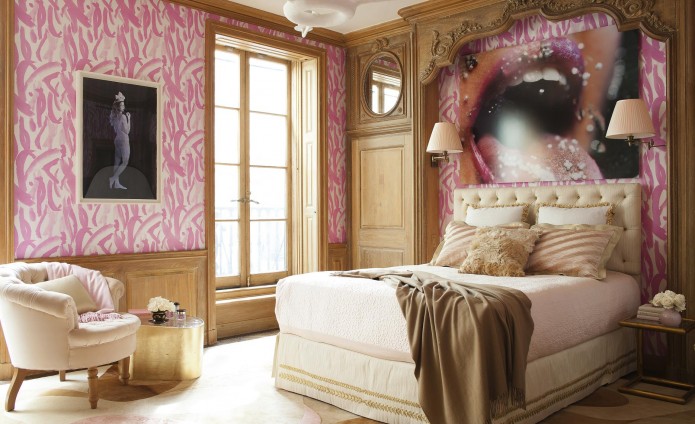 Hi, it's Gabrielle from Savvy Home here for another top 5. I don't know if it's the exhaustion from my trips to New Brunswick and New York last week, but I've been going to bed early and thinking a lot about a good night's sleep lately.
When it comes to the bedroom, it's important for the space to look and feel relaxing and to foster the idea of a quality sleep. These tips may be simple ways to improve the comfort of your bedroom but they should also make your bedroom look that much better.
1. When it comes to a choosing bed, I suggest going for an upholstered headboard (and frame if the budget allows). A hard headboard just doesn't feel the same. I love propping up against my headboard with a few pillows at night to read a book and comfort is extremely important.
2. I highly recommend swing arm sconces for bedside lights because they look great and they can be moved around to accommodate reading. For more information, read my tips for bedside lighting.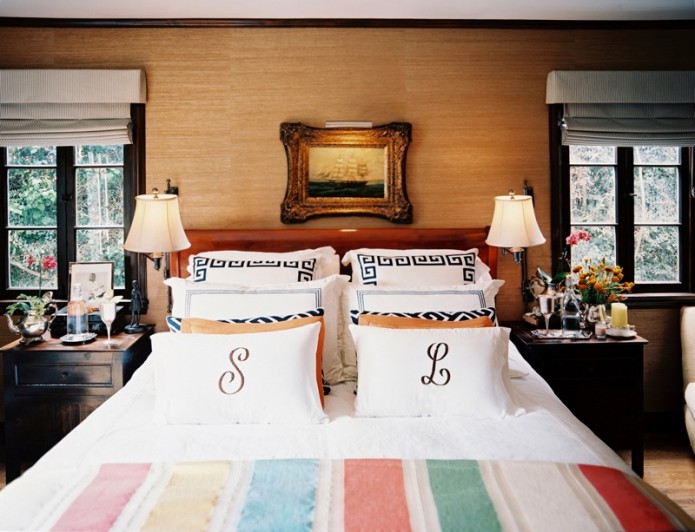 3. Quality sheets are a must. They might be more expensive but they'll last longer and make you feel like you're sleeping in a cloud of softness. My favorite brands for quality sheets are Matouk, Frette and Sferra.
4. When purchasing your bedside tables, consider what you use them for: do you require lots of storage; drawer space; does it need to be waterproof? Make sure that everything will fit in and on your bedside table. Lacquered woods and grasscloths or leathers (especially shagreen) are great waterproof options. Bedside tables should be 36″ to 38″ tall.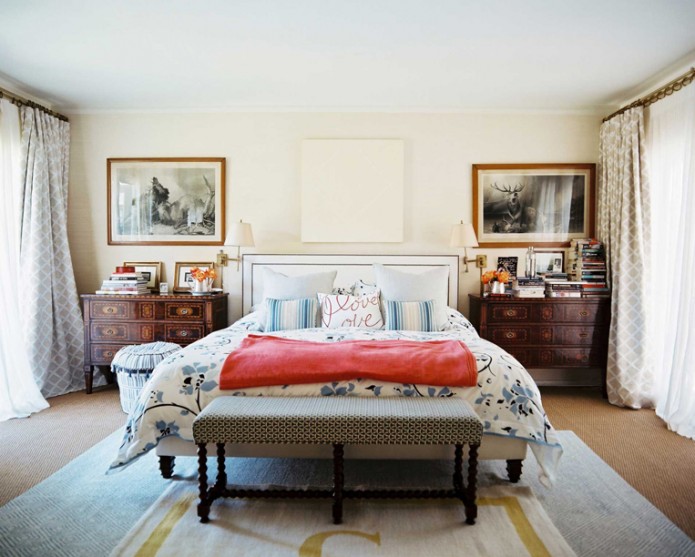 5. Invest in a super soft rug that will cover most of the bedroom floor or at the very least a large area around the bed (2-3 feet minimum). I hate stepping out of the bed onto a cold wooden floor and this really does make all the difference.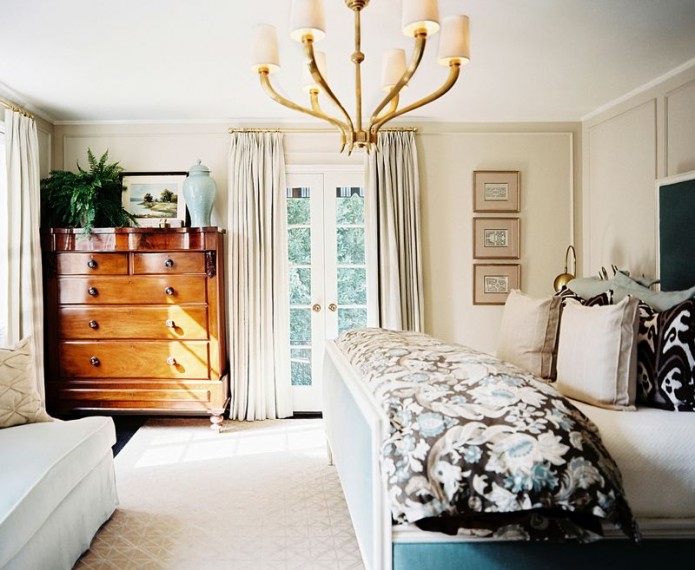 What are your tips for improving the "sleep quality" level of your bedroom?
Twitter | Facebook | Pinterest | Instagram
Sources: 1. Amanda Nisbet 2. Mona Ross Berman 3. Nuevo Estilo 4. Sara Gilbane 5. Gary Riggs 6. Lulu Powers 7. Mary McDonald 8. Lulu DeKwiatkowski 9. Pereira Associates

0