Hi all, Gabrielle from Savvy Home here for another top 5. While we may all be busy scurrying around the shops before Christmas in search of that perfect gift for moms and husbands, we need not forget about getting our home ready for entertaining.
One of the most efficient ways of figuring out whether your home is ready for your guests is to take the 5 senses test. All five senses should be fulfilled when entering a home and there are a few easy ways to make sure they are.
Sight: That's the obvious one: Decorations are up, dirty socks hidden, lighting is dim and inviting… Go through the house and make sure that what you see is pleasant. Try and hide your unfinished DIY projects, the cat litter, and that toothbrush collection in your bathroom.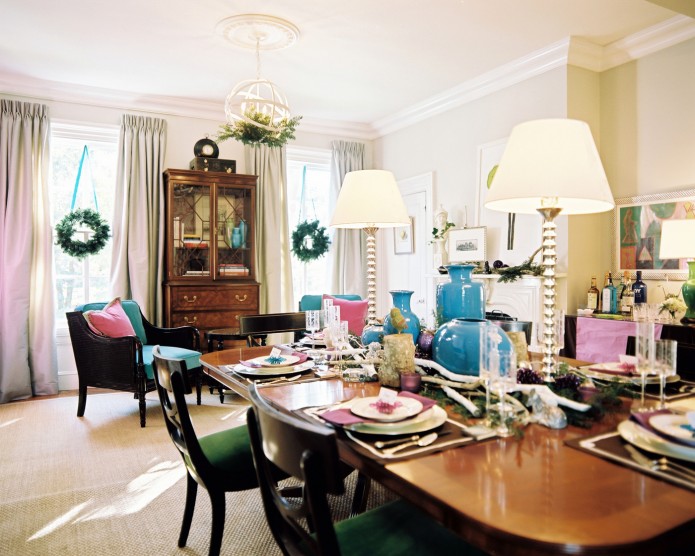 Smell: Whether it's through your fragrant cooking, a bunch of fresh flowers, a freshly cut Christmas tree or a few delicious smelling candles, make sure that the smell traveling through your house resembles more of something like "holiday cheer" rather than "wet dog" (which can happen this time of year)!
Sound: Select your playlists in advance and make sure they fit the ambiance you're trying to create and the guests you've invited. Gangnam Style is not exactly the perfect backdrop to your grandma (or Nick Olsen) making a toast. More importantly, make sure the volume is adequate for conversation and please, no ads! Here's a fun one for you: Christmas Classics.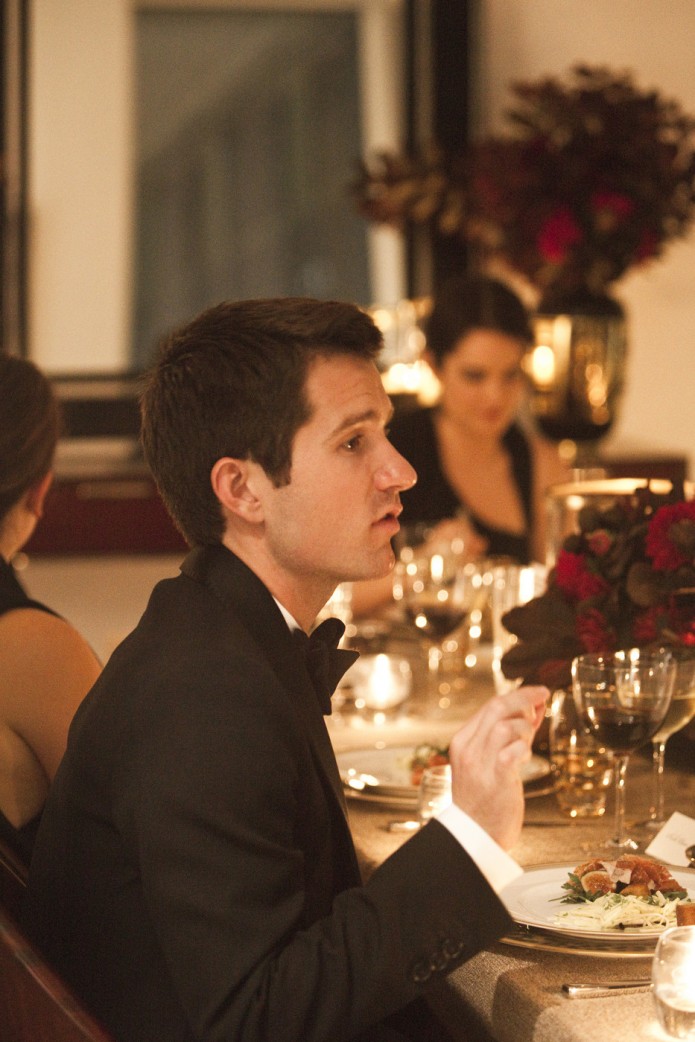 Taste: Always suppose that your guests are totally starved upon walking into your home and always have drinks and nibbles ready on offer. Champagne? Check. Nuts, olives, and other nibbles? Check. Canapés? Check. Nothing's worse than being served drinks upon arrival when all you're secretly wishing for is a peanut butter sandwich.
Feel: This basically means make sure your guests are comfortable. Do you know for a fact that your super stylish dining room chairs are torturous to sit on? Add some throw pillows. Not enough seats in the living room for every guest? Floor cushions will do the trick. Light up that fireplace if you have one, and make sure the temperature is nice and comfortable for your lady guests in their pretty dresses. No one likes to get cold.
What do you triple-check before your guests arrive?
Twitter | Facebook | Pinterest | Instagram
Sources: 1. Meg Shackleton 2. Lisa Sherry 3. Eddie Ross 4. Eileen Kathryn Boyd 5. Robyn Savannah 6. Lonny 7. Eddie Ross 8. Katie Denham
0